21:02
How to use of the definite article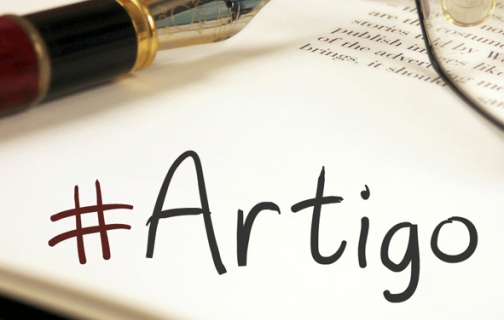 DEFINITE ARTICLE
The definite article, which corresponds to 'the' in English, is used to designate a specific noun, with which it agrees in gender and number.
Singular

O (mas.)

O chão

The floor

A (fem.)

A porta

The door

Plural

Os (mas.)

Os carros

The cars

As (fem.)

As janelas

The windows
Ontem encontrei o Francisco, que lia o livro de francês.
Yesterday I met Francisco, who was reading his French book.
USE OF THE DEFINITE ARTICLE
With first names:
As a rule first names in Portuguese are preceded by a definite article
With titles:
O senhor/a senhora/a menina quer uma chávena de chá?
Would you like a cup of tea?
A Sra. D.Laura Costa cozinha muito bem.
Mrs Costa cooks very well.
A encomenda veio para o Sr. Dr. Gomes.
The parcel is for Dr/Mr Gomes.
O Sr. Eng.° Costa não está.
Quer deixar recado?
Mr Costa is not here. Would you like to leave a message?
With names of continents, countries, islands and rivers:
a Europa Europe
a Madeira Madeira
o Brasil Brazil
o Tamisa the Thames
But do not use with Portugal, Angola,

Cabo Verde, Moçambique
A terça-feira é dia feriado
.
Tuesday is a bank holiday.
Before possessive adjectives:
OMISSION OF THE DEFINITE ARTICLE
When referring to well-known or outstanding figures (except when a nuance of familiarity or disparagement is implied or when a reference to his/her work is made):
Gago Coutinho foi um aeronauta português. Gago Coutinho was a Portuguese aeronaut.
But
O Gulbenkian tinha rios de dinheiro.
That Gulbenkian was rolling in it.
(a very free translation which conveys the flavour of the original)
When a title is used as a vocative:
Sente-se melhor agora, Sr. Gomes?
Are you feeling better now, Mr Gomes?
When a title includes a possessive pronoun:
Sua Majestade, o Rei de Espanha.
His Majesty the King of Spain
Sua Excelência, o Presidente da República.
His Excellency the President of the Republic
Usually before names of cities and towns:
Lisboa é a capital de Portugal.
Lisbon is the capital of Portugal.
Londres é a capital de Inglaterra.
London is the capital of England.
But
O Porto
O Rio de Janeiro
Note:
If
the name

of the city

/ town /

village

coincide with

a common name

(eg:

Porto -

name

of a city

-

and

port

-

common name

),

takes

the definite article

the

common name

("

Porto

" and "

the port

")

, which implies

the occurrence

of the definite article expressions with

prepositions

de,

em

a

[contractions

(do=

de

+

o; no=

em

+

o; ao=

a + o)

]

.
O Porto é uma cidade bonita.
Porto is a beautiful city.
After the verbs estudar, falar and tocar:
Eu estudo química. I study chemistry.
Eu falo espanhol
.
I speak Spanish.
Eu toco piano
. I play the piano.
When making a generalization:
Eu adoro flores
. I love flowers.
CONTRACTION OF THE DEFINITE ARTICLE
The

definite

article

can

be

contracted

with

the

prepositions

de,

em,

a

and por as follows.
Preposition de+article, meaning 'in', ''s', ', 'of', 'from':
de+o=do
O melhor do mundo!
The best in the world!

de+a=da
O livro da Manuela. Manuela's book

de+os=dos
O teor dos discursos…
The content of the speeches…

de+as=das
Ela é das Ilhas Gregas.

She is from the Greek Islands.
Preposition em+article, meaning 'on', 'at', 'about', 'of', 'in', 'into':
em+o=no
O saco está no banco.
The bag is on the bench.

em+a=na
Eu ando na universidade. I am at university.

em+os=nos
Ele pensa sempre nos filhos.
He always thinks of/about his children.

em+as=nas
Já viste nas gavetas?
Have you checked in the drawers?
Preposition a+article, meaning 'on', 'to', 'at':
a+o=ao
Ele está ao telefone
. He is on the phone.

a+a=à
A minha avó vai à missa todos os domingos.
My grandmother goes to mass every Sunday.

a+os=aos
Já enviámos as encomendas aos clientes.

We have already sent the parcels to our clients.

a+as=às
O jantar de gala é às nove da noite.
The gala dinner is at 9 p.m.
Preposition por+article, meaning 'along', 'by', 'through', 'for':
por+o=pelo
Siga pelo corredor da direita.
Go along the corridor on the right.

por+a=pela
As informações foram dadas pela testemunha.
The information was provided by the witness.

por+os=pelos
Nós corremos pelos campos.
We ran through the fields.

por+as=pelas
Ela faz tudo pelas filhas.
She does everything for her daughters.
Imagem: http://www.anajure.org.br/wp-content/uploads/2015/08/artigo.jpg